"We like to provide the level of service to our clients and suppliers which goes beyond that which is given by many larger and often less customer-focused companies."
Advanced Metal Innovation Co.
 Phone: +(044) 114 269 3888
 Fax: +(044) 114 269 2888
 Email: info@ami-co.co.uk
Advanced Metal Innovation Company Ltd specialises in buying, processing and selling all types of steel and alloys, as well as providing services and solutions for all our customers' waste management disposal needs. We are accredited to ISO 9001/2000 & ISO 14001.
Metal Products
We are one of the few remaining UK companies to specialise in Heavy Grade New Production Foundry Plate Steel and Low Residual Punching.
Metal Recycling
Metals recycling is a £5 billion UK industry, processing ferrous and non ferrous metal scrap into vital secondary raw material for the smelting of new metals.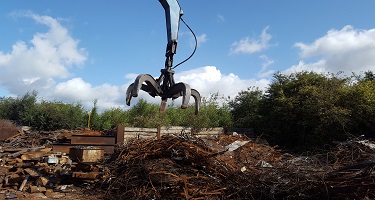 Specialist Services
In addition to our core factory services and in line with our ``going the extra mile`` mission statement policy Advanced Metals can provide .......
Alloy Details
The figures shown are nominal compositions of the various alloys. For more specific information please consult our technical staff.